About us
We love Český Krumlov and timber rafting and they are our passion!
Our company builds on a thousand-year-old sailing tradition and history. In the city of Český Krumlov under the VOROPLAVBA Radek Šťovíček brand, we provide sightseeing cruises through the heart of this wonderful South Bohemian city, registered on the UNESCO World Heritage List. On rafts, iconic vessels, you can enjoy the unmistakable atmosphere of Český Krumlov together with us and get to know the craft of rafting, registered on the UNESCO list of Intangible Cultural Heritage of Humanity. We sail our rafts all year round.
With us you can experience the magical moments of Krumlov at night, enjoy an unconventional winter cruise, a dinner cruise or a St. Wenceslas cruise with the Ship Theater. Planning a group or corporate event? With us, you can rent an entire raft just for you and your friends, or give your loved ones a gift voucher for a private raft cruise.
In our company there are experienced rafters who are important figures in rafting and boating. Our oldest swimmer was Mr. Václav Husa, the last survivor of rafting in our country, whose stories about rafting springs can be found in the comments of our swimmers. The oldest and still active swimmers in the Czech Republic are Václav Chalupa and Radek Šťovíček - former excellent athletes, representatives in rowing.
Václav is the most famous rower in the world, holder of 14 medals from the Olympics, World Championships and European Championships. Radek, who has been sailing for 19 years, is a holder of the Order of St. Jan Nepomucký for his merits in maintaining the traditions of rowing and boating in the Czech Republic and Europe. Both are honorary members of the Vltavan Purkarec and Davle Associations.
In 2021, we opened the Rafting Museum in Český Krumlov with the second largest model of a raft spring in the Czech Republic.
We own the largest collection of historic rowboats in the Czech Republic. You can see some of them on our boat cruise.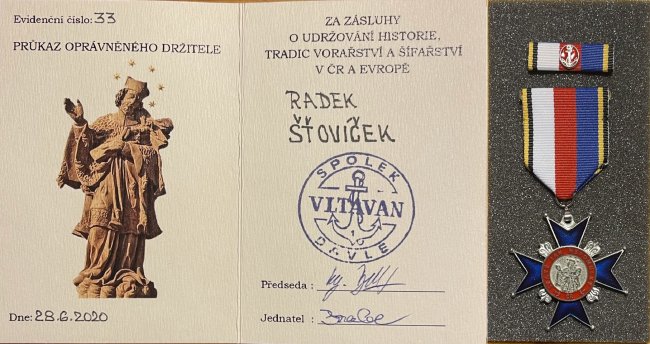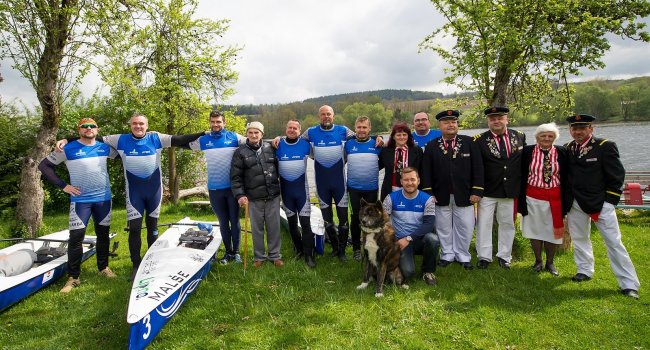 Odkazy na reportáže České televize 
Odkazy na pořady České televize
Výstupy v novinách 
OBRAZEM: Veslaři v pondělí dorazí po stopách vltavských vorařů do Prahy, 7.5.2018, Českobudějovický deník 
Veslaři připomínají voraře, jede i Václav Chalupa, 4.5.2018, Českobudějovciký deník